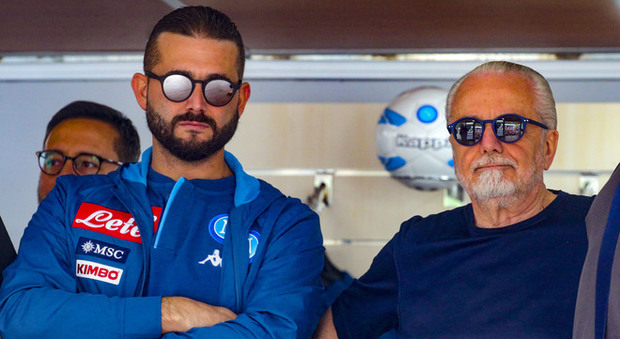 After the morning among the fans, Aurelio De Laurentiis returns to talk about the Radio Kiss Kiss microphones. "It's a quiet, peaceful retreat, like all retreats should be. We are focused on giving our best, on Saturday we will have the first friendly match with Christian Maggio's Benevento and Roberto Insigne, they will be able to see it all clear on Sky .
"These guys are all extraordinary, they want to do well. Napoli has an international soul, but has always had it from Maradona to today. We have always had players recognized all over the world. Unfortunately we have won little in history, but football has changed a lot today compared to the past, "he continued. "Napoli lost time in its first fifty years, I would like to please all the fans: they give me so much bitterness, but the important thing is the social and philological belonging to this shirt. You are Neapolitans, you cannot fail to rejoice in what has been done in the last ten years in Italy or in Europe. I am sorry if someone is not satisfied, it would be easy to win a championship or a cup and fail immediately afterwards, but I don't think this is a goal for the fans. There are dissatisfied Neapolitans who are linked to Milan, Juventus or Inter, but we go on our way
From: Il Mattino.
DISCLAIMER: This post was automatically translated with Google Translate Services.